Covid 19 | Abant Palace Hotel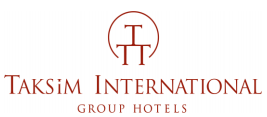 Turkish Standards Institute approved, alcohol based hand sanitizer dispensers have been placed for your use in all public areas including elevator landings and restrooms.
All public space surfaces such as door knobs, elevator buttons, restrooms are being frequently disinfected.
All guests and personel are subjected to body temperature checks upon entering the premises.
All personel wear protective mask and no personel without masks is not allowed to work.
In places where density may occur (Reception, Restaurant, Dressing Rooms, etc.), we have physical distancing floor markings.
All areas of the Hotel are frequently ventilated.
We switched to single use amenities in guest rooms.
After all room cleaning, disinfection is done before the rooms are delivered to the guests.
Medical waste boxes for disposal of personal protective equipment (masks, gloves) are located in each floor elevator and general areas.

We would like you to wear your mask in a way that covers your mouth and nose.
We kindly request that you dispose of your used masks and gloves into the gray medical waste box at each floor landing and other public areas.
In accordance with the rules of physical distancing, we kindly request that you comply with the floor markings located in areas where there may be congestion. Physical distancing rule is not required for our guests staying in the same room.
We kindly request that you use the hand disinfectants we have placed for you in the public areas.
In case you feel possible symptoms in yourself, we kindly request that you isolate yourself in your room and inform the reception by telephone and follow their directions.